Bond & Co., contributes to a better lifestyle in the new millennium
In 1912, Seijiro Tsubakihara, grandfather of the former President founded Tsubakihara Trading. His son, Takeo Tsubakihara succeeded him in 1936.
The current President Seiji Tsubakihara now runs Bond & Co. in the same spirit of his predecessors.
Being traders by tradition, we import, export and market branded PRODUCTS reputed for quality and originality.
However, we differ from other trading companies in our devotion to customer service.
The quality of this service is a result of the ceaseless efforts of our PLANNING and customer service team.
With a progressive outlook, we take pride in our business acumen and our ability to offer the DYNAMISM and boundless energy that is required from a company with international dealings.
We import and export globally, a wide selection of internationally acclaimed, high-grade products.
Further, our planning team works along with reputed manufacturers from around the world in developing value-added products that have evolved from and are significant representations of a unique culture.
Our customized service extends beyond the sale of products to include the development of new marketing strategies and total sales co-ordination in various joint-ventures with our partners world-wide.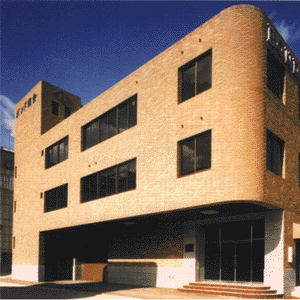 Message from our president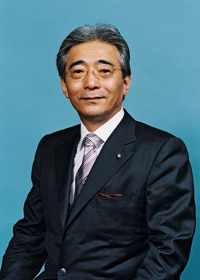 I hope this brief overview of our company and business activities has given you an insight into our corporate philosophy.
As mentioned elsewhere in this website, we are traders at heart and take pride in offering our clients high-quality products and services. The biggest asset however, is the numerous friends we make during this trading process who have enriched our lives, proving that any business activity need not be entirely for commercial gain.
The continued support of all our business associates has enabled us to maintain a global perspective and prepare ourselves for the various challenging demands of a new millennium.
SEIJI TSUBAKIHARA
President & CEO


Relentless dynamism that evolves from teamwork
Our branches and warehouses are present in major port cities of Japan and in Sydney (Australia), ensuring an efficient corporate network.
Moreover, management and development of retail outlets, domestic and overseas, play an important role in our business activities.
Combining the above infrastructure with efficient teamwork and the latest data processing and transmission technologies helps to create the dynamism required from a successful trading company.
Company profile
Name
BOND & Co.,Ltd
Head Office
1-4, Shimagami-cho 1-Chome, Hyogo-ku,
Kobe 652-0833, Japan
Tel: +81-78-671-6001
Fax: +81-78-651-6514
Established
26th. December, 1956
Capital
Yen 60,300,000
President
Seiji Tsubakihara
Employees
50
Business

Import/Export and distribution of spirits, Liquor and foodstuff
Wholesale and retail of all kinds of spirits and liquor
Supply of foodstuff(duty-free and domestic)to ocean-going Vessels at all Japanese ports
Distribution of imported cigarettes and export of cigarettes
Distribution of imported cosmetics,sundry goods
Others
Branch office
TOKYO BRANCH

16-6, MARBLES DAIKANYAMA, 3rd FLOOR
EBISU-NISHI 1-CHOME, SHIBUYA-KU
TOKYO, ZIP 150-0021
TEL: +81-3-5784-0761 FAX: +81-3-3461-2236

YOKOHAMA BRANCH

61-1 KAMOME-CHO NAKA-KU, YOKOHAMA-CITY,
KANAGAWA-PREF., ZIP 231-0813
TEL: +81-45-628-4611 FAX: +81-45-622-0007

NAGOYA BRANCH

1-603-1 IRIBA MINATO-KU, NAGOYA-CITY,
AICHI-PRE., ZIP 455-0803
TEL: +81-52-383-1444 FAX: +81-52-383-1445

OSAKA BRANCH

4-6-9 CHIKKO MINATO-KU, OSAKA-CITY,
OSAKA., ZIP 552-0021
TEL: +81-78-671-6003 FAX: +81-78-651-6514
Go back to page top